ABOUT THE PROJECT
Business for the construction of frame baths in Engels and Saratov + 300 km in a radius from settlements.
It was decided to carry out the work in a comprehensive manner, connecting the main social networks and search engines. In order not to waste time on the test, we started launching in all traffic sources in parallel.
We work in the following areas: Vkontakte, Facebook/Instagram, Yandex Direct, Google Adwords.
Working process
Первоначально были даны рекомендации по изменению и ведению социальных сетей, а также нInitially, recommendations were made on changing and maintaining social networks, as well as minor changes to improve usability and reduce the bounce rate on the site. We used landings and quizzes, landing conversion ~ 4%, quiz ~ 7%. By connecting offices without 20% VAT, we managed to save $270 per month, for 8 months this is $2000.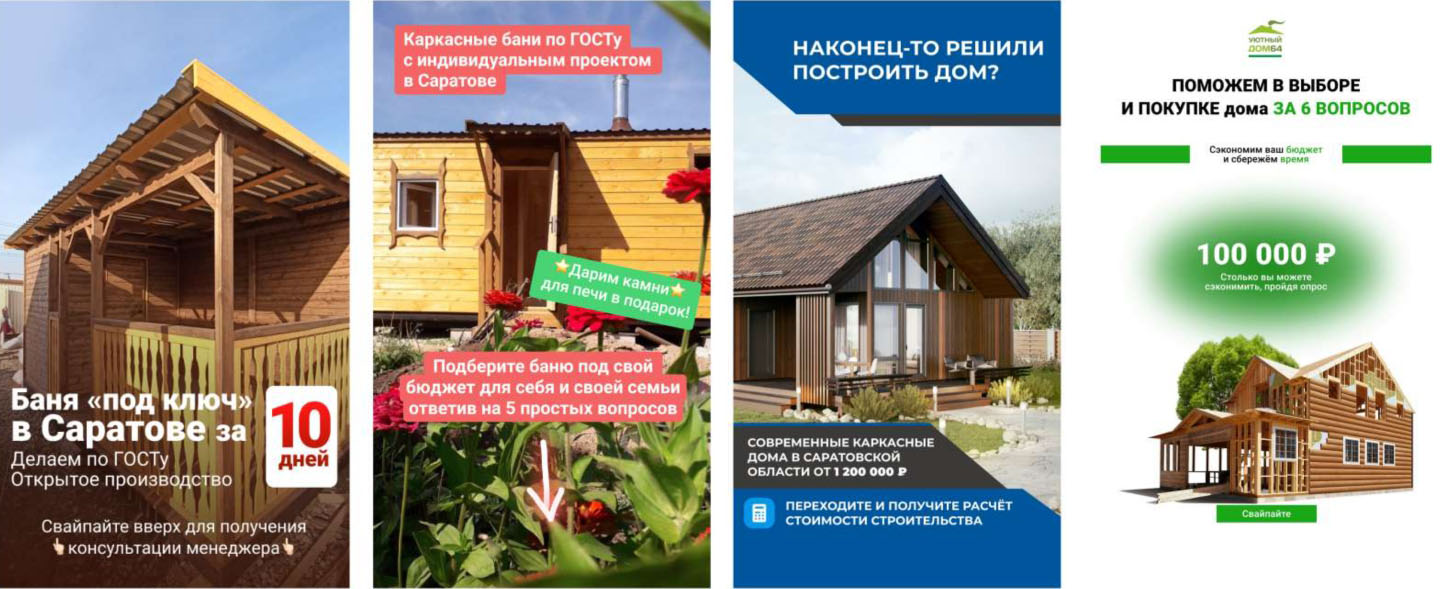 The work control system, weekly coordination and daily reporting, combined with the expertise of specialists, bring measurable results, so customers from this niche are with us for a long time. They provided themselves with a flow of applications, it remains only to increase the percentage of conversion of the sales department.